The significant impact of The DeBoer Fellowship is largely due to our vibrant team comprised of Fellows, Alumni, Instructors, Advisory Council, Mentors, Honorees, and Staff. Their ongoing efforts and collective commitment across various roles ensures the continued success of the program, extending positive change into realms otherwise not reached.
---
Fellows
The DeBoer Fellowship proudly boasts a consistently diverse class of around 40 Fellows each year. Coming from business, education, government and other sectors, our Fellows are highly motivated change-makers with a desire to Go Do Good.
These mid-career Myanmar professionals join together from different ethnic, religious and geographic backgrounds for each Fellow Event throughout one transformational year of personal and professional growth.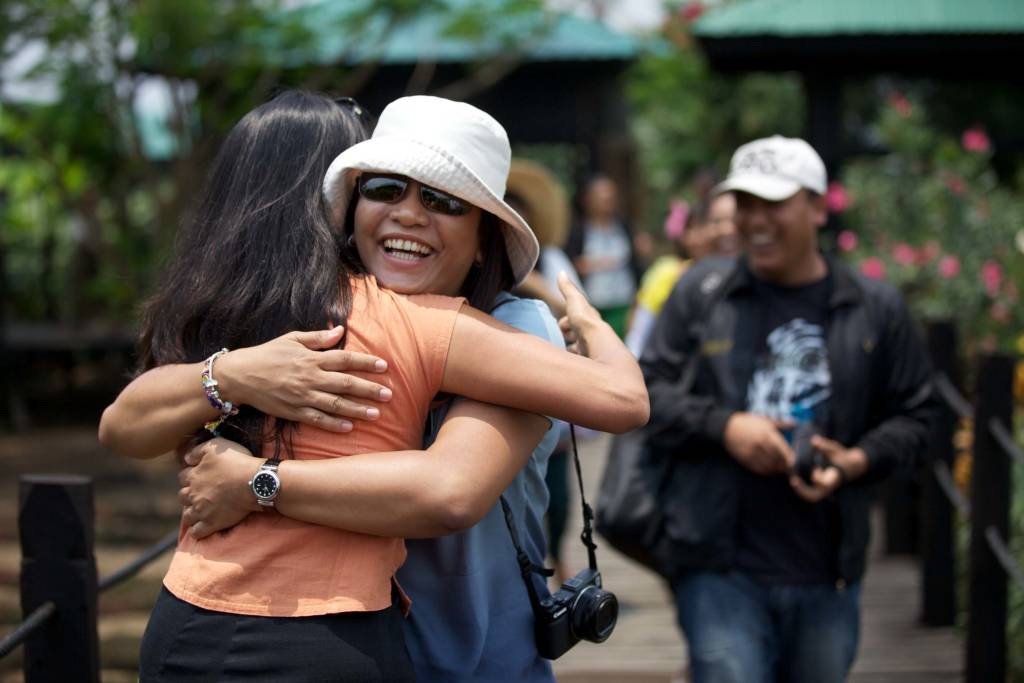 ---
Alumni
The DeBoer Fellowship alumni are remarkable men and women of excellence, service and integrity. As the number of alumni grows, so too does the variety of exclusive events, content and growth opportunities provided by the Fellowship.
United within a lifelong learning community, DeBoer Alumni sustain friendships and collaborative partners to collectively advance Myanmar's future prosperity.
2018 Alumni | 2017 Alumni | 2016 Alumni | 2015 Alumni | 2014 Alumni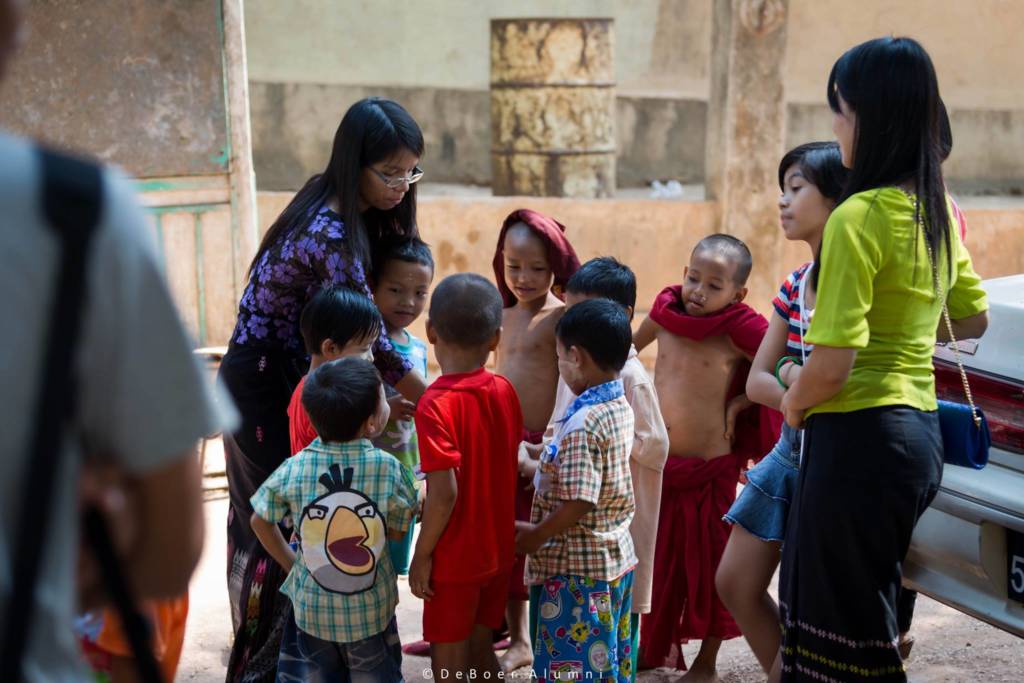 ---
Instructors
DeBoer instructors are senior experts in corporate, educational, and non-government organizations in Myanmar, Southeast Asia, and western countries. They are chosen because they exemplify excellence and integrity.
They are experts in their fields, they are first-rate communicators, and they want to be part of a high-touch program that has a huge impact. They volunteer as instructors to help impressive DeBoer Fellows, who are at critical points in their careers.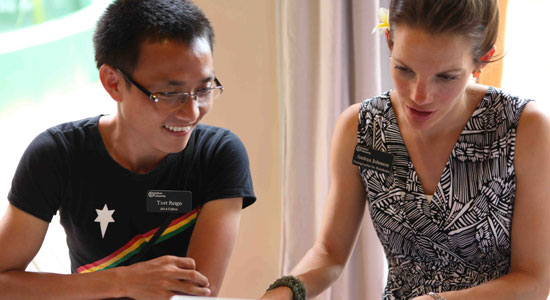 ---
Advisory Council
The Advisory Council is a distinguished group of experts who support the DeBoer Fellowship. These men and women are industry leaders in their positions, and their endorsement is based upon decades of experience in their fields. They recognize the Fellowship's capacity to nurture and cultivate Fellows, enhancing their ability to help Myanmar flourish.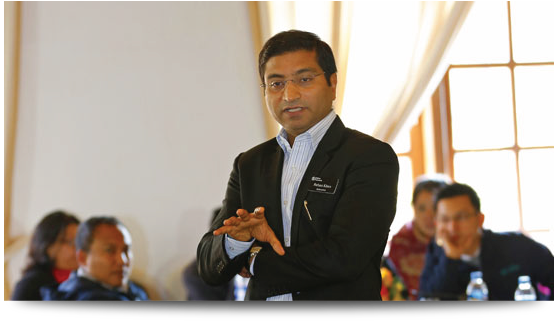 ---
Mentors
Many of Myanmar's younger leaders wish to have experienced advisors who will help them grow in competence, integrity, and success. The DeBoer Fellowship recognizes that desire and matches Fellows with senior-level leaders for personal sessions of direction and advice during Fellow Events and throughout the year.
Typically, DeBoer mentors are high-level executives at prominent organizations in Myanmar, Southeast Asia, and beyond.  Mentors provide real-life examples of career success, from Myanmar and throughout the global community.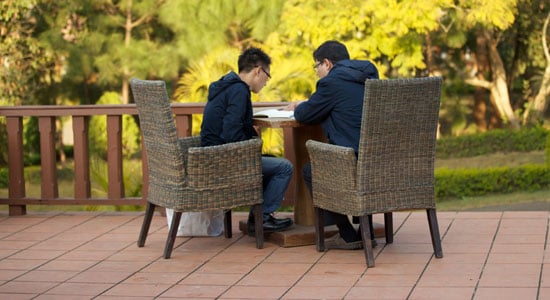 ---
Honorees
Each year, the DeBoer Fellowship presents an award recognizing a citizen who has dedicated his or her life to the betterment of their community and nation.
In 2016, Dr. Myint Oo was recognized as the first Honorary DeBoer Fellow.  Dr. Myint Oo, Director and Chief GP of Win Family Health Clinic and Executive of the General Practitioner's Society of Myanmar, has been involved with the Fellowship since its inception as an instructor, advisor and lead mentor.  He is a tireless public educator who is an advocate for public health and policy.
Past honorees include:
Professor Dr. Aung Tun Thet, a distinguished professor and member of the President's National Economic and Social Advisory Council
U. Kyaw Thu, a Myanmar Academy Award winner and founder of Free Funeral Service Society
Debbie Aung Din, Co-founder of Proximity Designs, an organization that creates innovative tools to increase the productivity and incomes of rural Myanmar households
Award recipients are given the opportunity to direct a grant to a Myanmar-based non-government or community-based organization of their choice.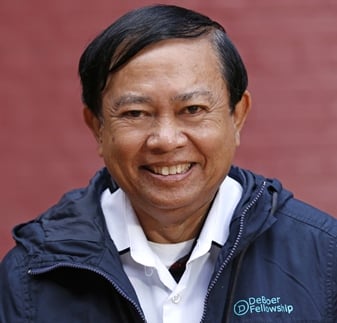 ---
Staff
The DeBoer Fellowship is innovative and complex in its curriculum, activities, venues, mentoring, and alumni offerings. Overseen by staff members in Myanmar and the United States, the DeBoer Fellowship retains a team committed to excellence, innovation, providing a personalized, nurturing environment in which every Fellow will grow and thrive.