The DeBoers' First Visit to Burma
In 1988, after Jack DeBoer sold Residence Inn to Marriott, he and Marilyn embarked on a four-month world tour. They wanted to observe the rich diversity of societies around the globe.  Their itinerary took them to 38 countries where 3.5 billion of the world's population lived.
At the end of the trip, they flew into Myanmar, then called Burma. They observed widespread despair and heard their two Irrawaddy River tour guides talk about their crushing lack of hope.  And then the trip took a dramatic turn.
They had been in the capital city of Yangon (then called Rangoon) for less than twenty four hours when a message from the Charge d'Affaires at the U.S. Embassy urged them to flee the country. They made a hasty departure for their next destination, as the country's historic 1988 revolution heated up. What they saw and heard during those 24 hours would change the direction of their lives.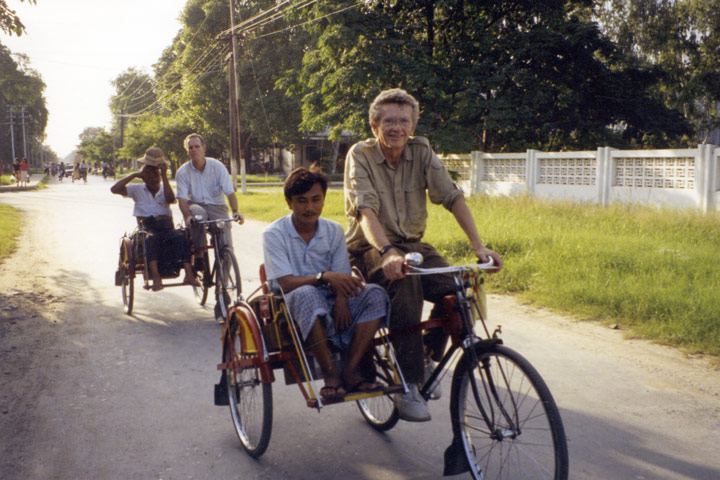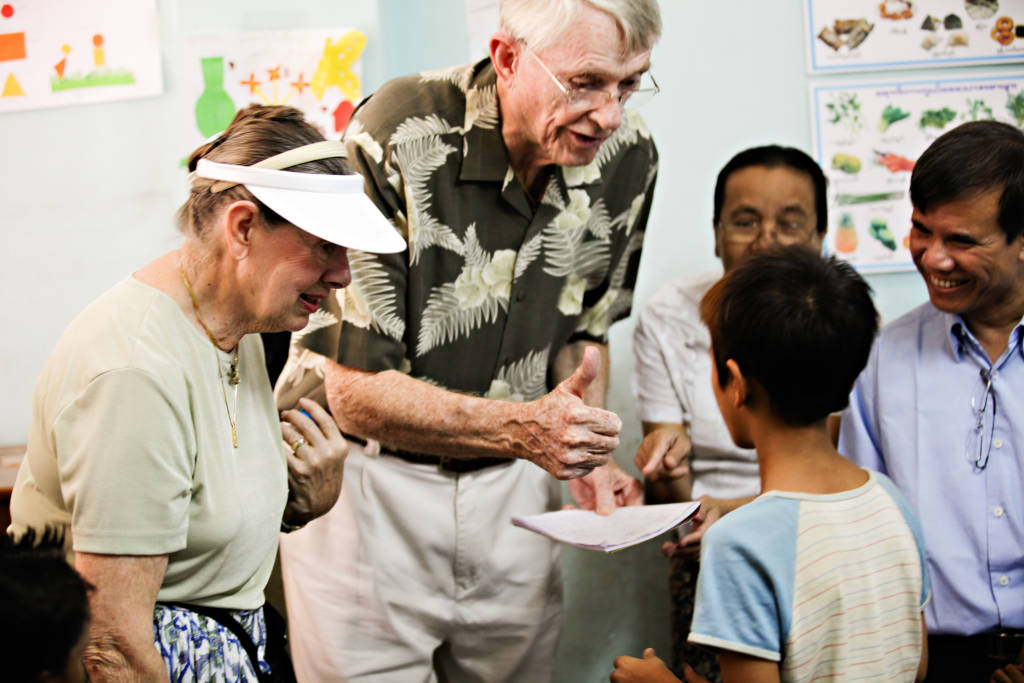 Partnering with World Vision
Upon returning to the US, the DeBoers traveled to Los Angeles to meet with World Vision, the world's largest private non-governmental organization (NGO). When Jack asked, "Tell me, what are you doing in Burma?", he learned that virtually no NGOs were there at that time.
The DeBoers urged World Vision to focus on Burma and said they wanted to be involved, not just as donors but as hands-on partners. In 1990, the DeBoers and some World Vision executives took a four-day trip to Myanmar. They met with government officials, offering to provide medical services for three settlements around Yangon and a fourth in Mandalay.
It took a year of negotiations to produce a Memorandum of Understanding with the Ministry of Health. The DeBoers stressed that they were not in Myanmar to overthrow the government or turn Buddhists into Christians. The MOU also showed the world's NGO community that it was possible to do relief and development work in Myanmar.
A Dramatic Challenge
For more than twenty years, the DeBoers have partnered with World Vision Myanmar to help relieve the effects of poverty in Myanmar, "one child at a time."  In 2011, then, a DeBoer contingent visited the Yangon lakeside residence of Daw Aung San Suu Kyi, the Nobel laureate just previously released from decades of house arrest. During a long and wide-ranging conversation, she was enthusiastic about Myanmar's future and challenged the DeBoers to invest in education.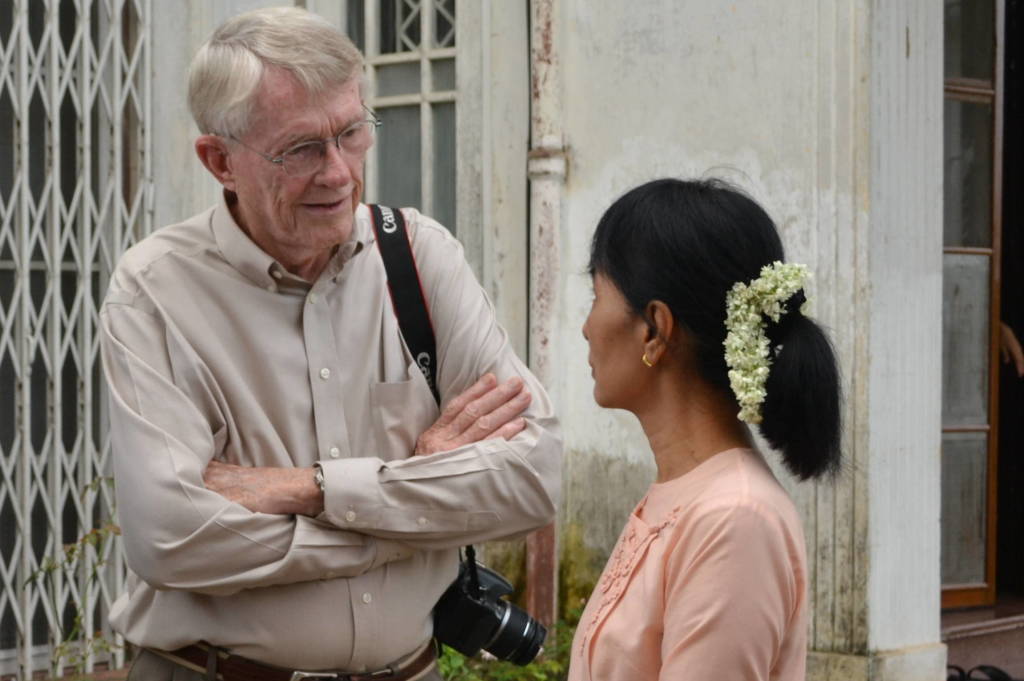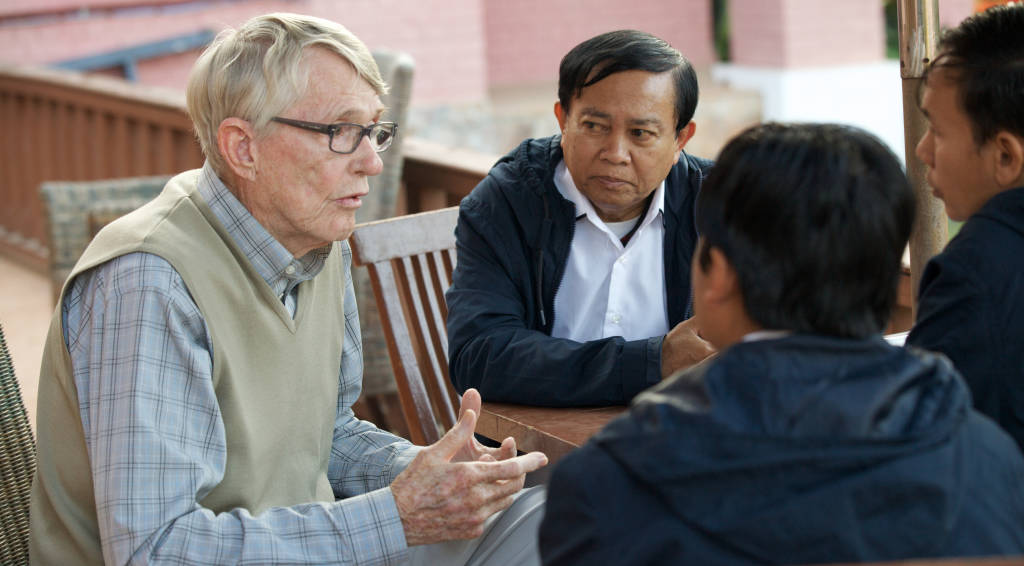 The DeBoer Fellowship
The DeBoer Foundation soon began to explore how it could develop the leadership and management skills of emerging Myanmar leaders.  The DeBoer Fellowship took shape, created for highly talented Myanmar men and women who missed educational and vocational opportunities during the previous decades.  The first DeBoer Fellowship class launched in January 2014 in Pyin Oo Lwin, Myanmar.
A Longterm Commitment to Myanmar
In their ten trips to Myanmar in 1988, 1990, 1993, 1997, 1999, 2003, 2009, 2011, 2014, and 2016, the DeBoers have witnessed great work being done by thousands of project managers, social workers, community members, doctors, teachers, and more. They have been amazed at the resiliency of Myanmar's people. In order to inspire and recruit others to support Myanmar, Jack wrote a book, Risk Only Money. This book has been translated into the Myanmar language, with 10,000 copies distributed throughout libraries and book stores in Myanmar.
Now, during especially historic and challenging times, the DeBoer Foundation is privileged to play a new and strategic role in advancing Myanmar's future prosperity. To support the DeBoers in their work in Myanmar, please write [email protected] or contact: Mr. Fritz Kling President, DeBoer Foundation, Inc., 2121 N. Webb Road, Wichita, KS 67206 USA